EUSTM Workshop #2 — Space traffic management stakeholders brought together to discuss goals and trace a roadmap for a European STM capability
EUSTM — Space Traffic Management for XXI Century Space Operations is a comprehensive project to define prerequisites for an autonomous European capability in space traffic management. The EUSTM project activities are echoed in our workshops, where relevant members of the space traffic management community ‒ experts in space situational awareness, space surveillance and tracking, policy & governance, legal & regulatory, satellite operators and manufacturers, launcher manufacturers, and ATM key actors ‒ meet to discuss and tackle the critical aspects for the development of a potential European space traffic management (STM) capability.
Our Interim Workshop was organized on the 17th of November 2021. It aimed to cover existing European capabilities concerning developing autonomous STM activities. It also had the objective of pinning down requirements from users and operators, discussing the key strategy, policy, and legal aspects, and finally raising the attention on different scenarios comprising international collaboration towards global goals of secure, sustainable, and peaceful uses of outer space. The event served to validate and contrast some of the first results of the consortium's research activities that focused on user needs, technological capabilities, and from a consultation approach, the preliminary results of the stakeholder surveying.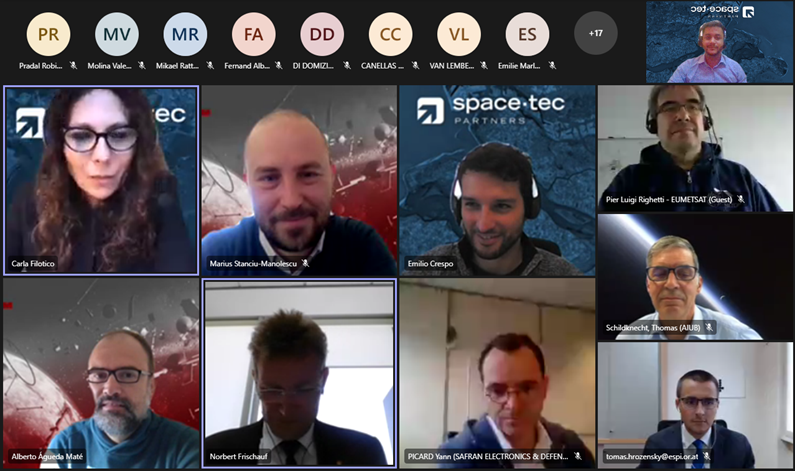 The workshop was moderated by Norbert Frischauf and Carla Filotico (SpaceTec Partners) and featured the panelists Alberto Águeda (GMV) and Tim Flohrer (ESA) on the existing assets necessary for the set-up of a European STM system. It also had contributions from Vincent Morand (CNES) and Jonas Radtke (OKAPI: Orbits). The user and operator needs debate was led by David Zamora (Eutelsat) and Pier Luigi Righetti (EUMETSAT), with the outstanding participation of Cristina Pérez (CDTI), Alex Cacioni (SDA), Manuel Molina (ENAIRE), and Klaus Merz (ESA). Finally, regulation, monitoring, coordination, and enforcement are the four pillars that could sustain Space Traffic Management, introduced by Tomas Hrozensky (ESPI) together with Lesley Jane Smith (WSS), with the support of Christophe Bonnal (CNES) and Marc Becker (DLR).
The EUSTM seminar closed with the presentations of Peter Martinez and Brian Weeden (SWF), shedding light on sustainability and the importance of having an international framework of cooperation in addition to national regulations. The amount of debris accumulated on some orbits is already affecting the safety of other satellites emphasizes the importance of identifying sets of rules to adhere to, as explained by Moriba Jah (UTexas). The future of space traffic management relies on a multidisciplinary collaboration between different actors, which shall emerge out of necessity, as there are shared interests among all the stakeholders over collision avoidance. This is reflected in the large number of companies participating in the EUSTM Interim Workshop.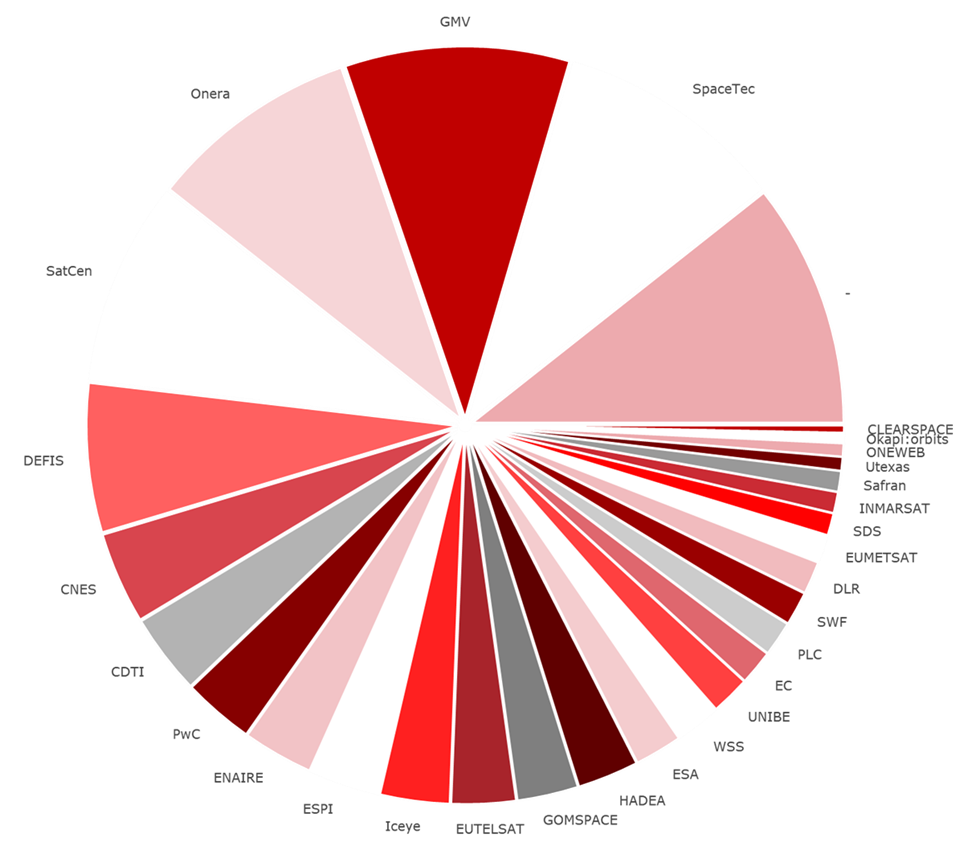 To learn more about EUSTM, visit our About page, and to get in touch and help us shape the sustainable future of the European space sector, contact us directly or subscribe to our newsletter below.
This project has received funding from the European Union's Horizon 2020 research and innovation programme under grant agreement No 101004319.
This article reflects the author's view and not necessarily the views of the European Commission or of the European Health and Digital Executive Agency