May 2022
Madrid, Spain
On May 12th, after months of COVID restrictions, the EUSTM team finally met for a technical workshop at GMV premises in Madrid (Spain). The mission of EUSTM is to analyze the current STM capabilities in Europe and beyond, and deliver guidelines and recommendations to support the definition of a future European STM capability.
This workshop aimed at gathering the most outstanding inputs on the technological developments considered to have the highest impact from an STM perspective for Europe.This meeting put together relevant European technological players and institutions part of the EUSTM consortium and its Advisory Board such as GMV, ONERA, UBERN, SDS, ClearSpace, EUSST, ESA and EUMETSAT, with international stakeholders highly recognized as key actors in the main STM-related technologies. It also counted on the attendance of representatives from the European Commission. The workshop lasted for a full day with many interesting presentations and discussions from the EUSTM partners, which later culminated with a team-building dinner.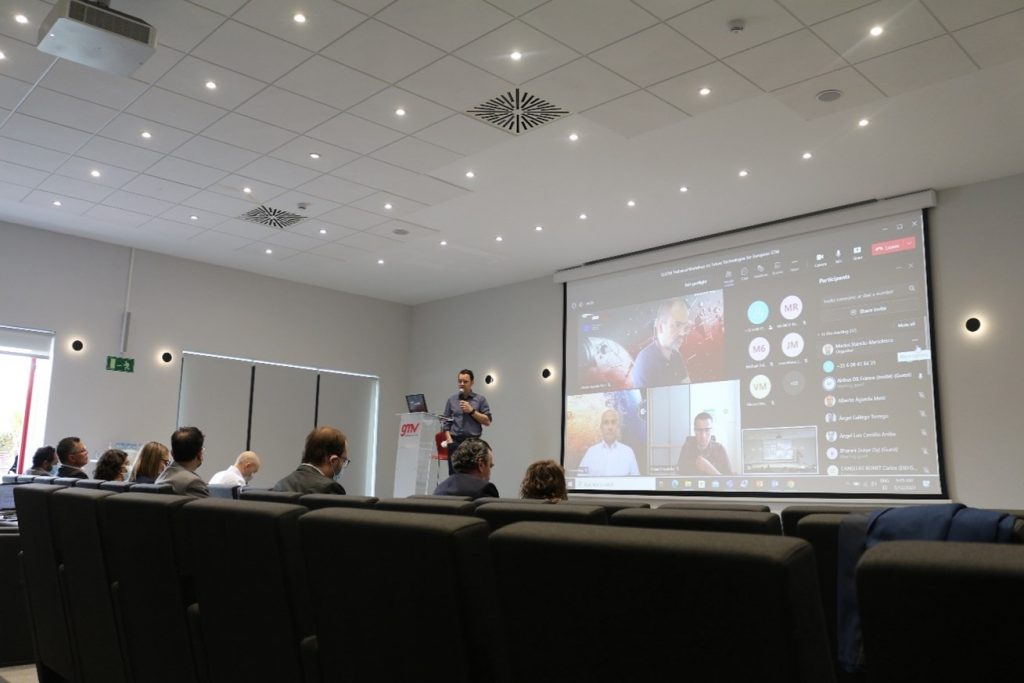 Professionals from various organisations and the EUSTM consortium presented and discussed technologies essential to developing future European STM. During the workshop, there were discussed technologies about Passive Radio Frequency (RF), Space Based Space Surveillance (SBSS), Radar, Optical and Satellite Laser Ranging (SLR), Active Debris Removal (ADR) and In-Orbit Servicing (IOS), and data processing techniques. The advantages and disadvantages of these technologies were weighed to identify the ones which will prove to be robust in the future and will help Europe become one of the major players to ensure space sustainability.
Various organisations attending the meeting such as GMV, SDS, ADS, KRATOS, ClearSpace, D-Orbit, Astroscale, NorthStar, ONERA, FHR, LeoLabs, AIUB, ESA, 6ROADS, Numerica, OKAPI and, COMSPOC presented their expertise and the work that they are pursuing aligned with the European goal of developing STM capabilities. Commercial companies presented the work that they are doing to make space sustainable such as in the domain of in-orbit servicing, refuelling and de-orbiting satellites.
Technical workshops like this play an important role in defining the future capabilities of a European STM as several stakeholders from the industry as well as the government participated in the workshop to align with each other in terms of realising the potential of various technologies and the extent to which they can prove to be useful in the future. This in turn will allow the various stakeholders to converge on a specific approach and move forward with the goal of developing European STM capabilities.
The workshop concluded in a very successful manner with all the participants, both onsite and remote.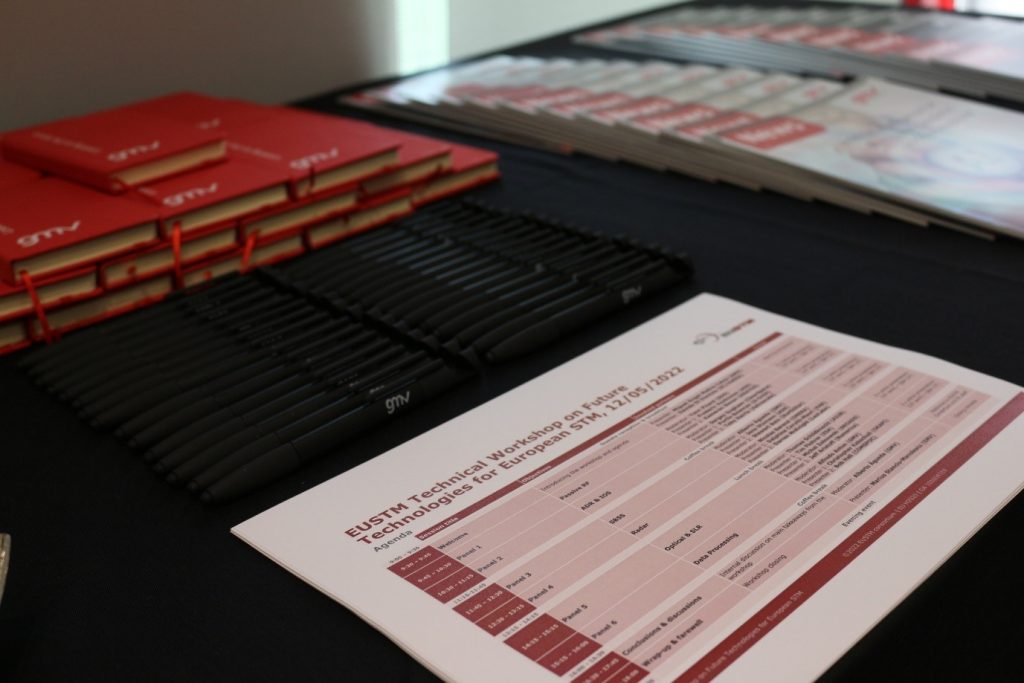 This project has received funding from the European Union's Horizon 2020 research and innovation programme under grant agreement No 101004319.
This article reflects the author's view and not necessarily the views of the European Commission or of the European Health and Digital Executive Agency